Placing your bids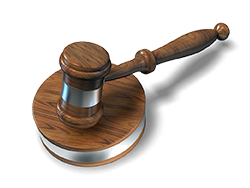 We take every step possible to make your auction experience enjoyable, accessible, and stress-free. Whether your interests are in Fine Art, Antiques, Furniture, Silver, Jewelry, or some equally intriguing category, our courteous staff is ready to assist you. There are many ways to participate with us at auction, join us the way that suits you best!
Bid in Person
We invite you to attend an auction at either our Wallace, NC or our Jacksonville, NC Gallery. To register for bidding in-person, please visit one of our auction galleries and one of our staff members will be happy to get you registered, give you a bid card, and you will be ready to bid. This is by far the favorite way to enjoy the auction by most!
Absentee Bid
Sometimes you do not have the option to stay for an auction in-person. If this is the case, please contact the staff at Brown & Thigpen Auctions, LLC. to register and leave your absentee bids for those lots you desire. We will gladly keep track of your bids and notify you after the auction with the results.
Bid by Telephone
We offer the option of bidding over the telephone via one of our staff members during the auction. A Brown & Thigpen Auctions, LLC. staff member will call you shortly before your lot of interest and you will be ready to bid! To register for telephone bidding, please contact us via email, phone or in-person to register for your telephone bids on the lots of your choice.
Other Bidding Options
Please follow us here at Brown & Thigpen Auctions, LLC. as we explore other secure options to make your buying experience easier and even more pleasurable!